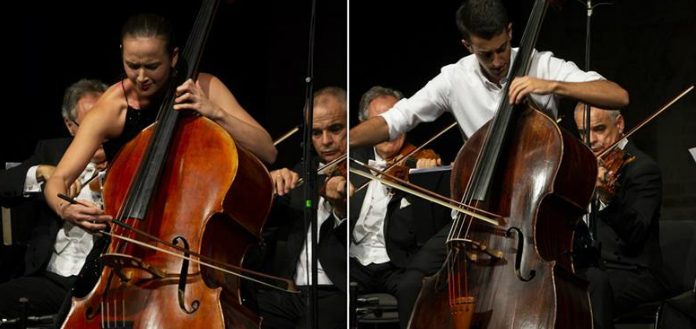 27-year-old Finnish bassist Maria Krykov and 22-year-old Portuguese bassist José Trigo have this week been awarded joint-2nd prize at the 2019 Bottesini International Double Bass Competition - in Crema, Italy.
No 1st prize was awarded at this year's competition.
17-year-old Hwang Junbin from South Korea was awarded 3rd prize.
A student of Matthew McDonald at the Hochschule für Musik 'Hanns Eisler', Maria has performed with a number of ensembles including the Munich Chamber Orchestra, Baden-Baden Philharmonic, Trier Philharmonisches Orchester and the Orchestra Celestino.
A graduate of the Mannheim University of Music and Performing Arts, where he studied with Petru Iuga, José currently serves as a member of the Bavarian Radio Symphony Orchestra.
This year's jury comprised: Bruno Giuranna (President), Wies de Boevé, Maria Chirokoliyska, Enrico Fagone, Christine Hoock, Franco Petracchi and Francesco Siragusa.