British Violinist Roger Stimson has Died, Age 73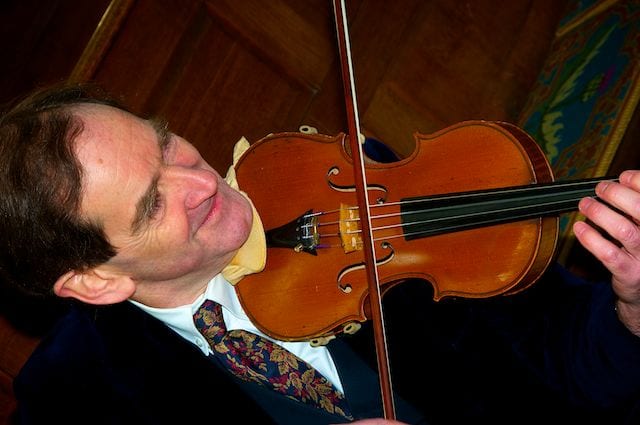 A graduate of Royal Academy of Music (RAM), Roger Stimson studied under Hugh Maguire, principal of the London Symphony Orchestra and the BBC Symphony Orchestra. While at RAM, he served as the leader of its orchestra and chamber orchestra, eventually winning the school's Orchestra Prize.
Stimson went on to perform as the principal violinist of the Welsh National Opera and as co-principal of the Scottish Chamber Orchestra. He also led the orchestra of the Vienna Festival Ballet and was a solo violinist with the London Balalaika Ensemble.
Having played in most of the major concert halls in the UK and toured internationally, he also worked as a composer and arranger. His original works include Rhapsody for Piano and Orchestra, a string trio, A Kind of Square Dance for String Ensemble, and a number of songs — including two to John Clare's poems which have been performed at the John Clare Festival. Additionally, he wrote violin and cello duets, Lunchtime Blues and Tangerine Tango, plus 17 songs for a children's story entitled The Quest for the Golden Orchid.
Along with cellist and composer Joanna Borrett, Stimson ran Fedora Strings, selling a wide range of original string arrangements and compositions.
Our condolences to Mr. Stimson's family, friends, and colleagues.