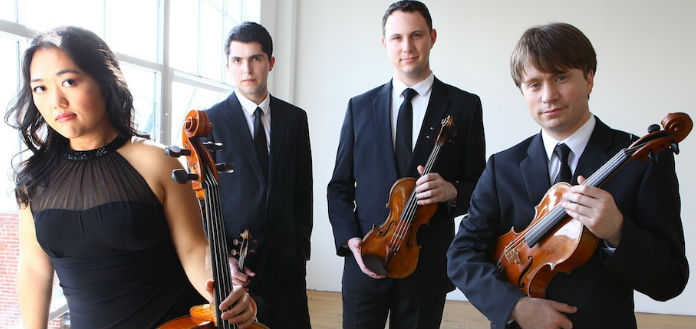 The New York-based Calidore String Quartet has been awarded the Grand Prize at the inaugural 2016 M-Prize Chamber Arts Competition - in Ann Arbor, Michigan.
The ensemble, comprising violinists Jeffrey Meyers and Ryan Meehan, violist Jeremy Berry and cellist Estelle Choi will receive an unprecedented US $100,000.
2nd and 3rd prizes were awarded to the Verona Quartet and the Rolston Quartet.
Hosted by the University of Michigan, this year's jury comprised: Rachel Barton Pine, Rohan De Silva, Anthony Elliott, Sylvie Gazeau and George Taylor.