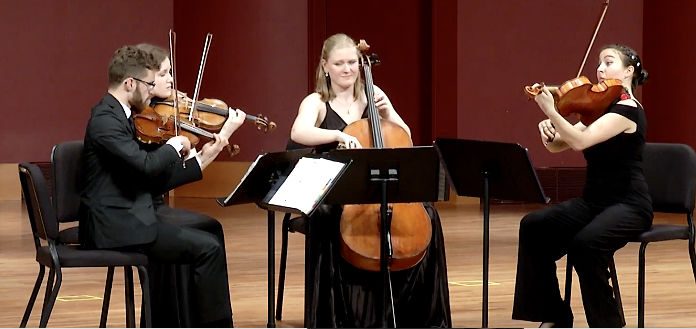 The Cleveland Institute of Music-based Callisto Quartet's grand prize-winning performance - at the 45th Annual 2018 Fischoff National Chamber Music Competition.
Comprising violinists Paul Aguilar and Rachel Stenzel, violist Eva Kennedy and cellist Hannah Moses, the ensemble was awarded US $13,500 – plus a number of important domestic and international performance opportunities.
Recorded live on the 13th of May, 2018 - at the University of Notre Dame, in South Bend, Indiana, United States.
CALLISTO QUARTET | 2018 FISCHOFF CHAMBER MUSIC COMPETITION | GRAND PRIZE