Canadian Violinist Andrew Dawes has Died, Aged 82
Co-founder of the award-winning Orford Quartet, Dawes passed away following a battle with prostate cancer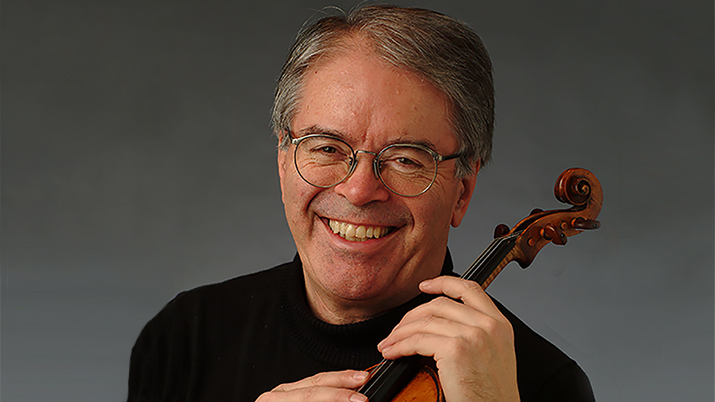 (Photo courtesy: Banff Centre)
Born in 1940 in High Prairie, Alberta, to a ranching family, Dawes began music studies at an early age and at 17, started to pursue a professional music career. In the 1960s, he was a two-time winner of the JMC National Competition and was a third-prize winner with his sister at the 1963 Munich Duo Competition.
Dawes later studied at Switzerland's Conservatoire de Genève, where he won the Prix de Virtuosite in 1964.
The following year, he co-founded the Orford Quartet, which gained international acclaim, performing thousands of concerts and releasing over 60 recordings. Dawes played with the group for 26 years until 1991. The string quartet was also nominated for 11 Juno Awards, winning three.
Additionally, Dawes was a former faculty member of The Banff Centre and was a juror for the Banff International String Quartet Competition (BISQC) between 1983 and 2004.
"Growing up in Canada, the Orford Quartet was the gold standard. The beautiful silvery sound of Andrew Dawes defined that group," recalled BISQC director Barry Shiffman. "At Banff Centre, Andy was an integral part of the success of [BISQC]…he has left an extraordinary impact on the lives of generations of musicians and music lovers."
Dawes also held teaching roles at the University of Toronto, the University of British Columbia, and McGill University, where he became the first Distinguished Visiting Scholar, Catherine Thornhill Steele Chair in Music in 2006. In 2011, he was appointed director of the Vancouver Academy of Music's Chamber Music Institute and served on the St. James Music Academy board, providing musical instruments and lessons to Vancouver's poorest neighborhoods.
According to Vancouver Sun news, the 1770 Guadagnini violin that Dawes played on is now known as the "Dawes, de Long Tearse" Guadagnini. The violin is currently played by Robert Uchida.
Dawes' many accolades include the 1991 Member of the Order of Canada, 1976 Molson Prize, 1994 Chalmers National Music Award, 2002 Dorothy Somerset Award for Excellence in Performance and Development, 2002 Queen Elizabeth Jubilee Medal, and 2012 Diamond Jubilee Medal.
In 2013, he was awarded the Governor General's Lifetime Achievement Award. The prize recognized him as: "one of the finest violinists Canada has ever produced. An exceptional performer and gifted teacher, he is known for his commitment to hard work, technical excellence, musical integrity, and excitement of performance. In a career spanning half a century, his unique ability to share his enthusiasm for classical music has inspired listeners, students, and fellow musicians around the world."
Our condolences to Mr. Dawes' family, friends, students, and colleagues.
A short film tribute to Dawes produced by the National Film Board of Canada on the occasion of his 2013 Governor General's Lifetime Achievement Award can be viewed below.