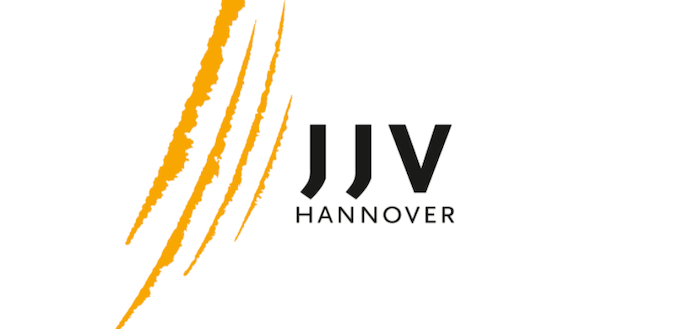 Open to international violinists born between October 10, 1989, and September 26, 2005, the 2021 first-round candidates include:
Yurina Arai (26, Japan)

Clarissa Bevilaqua (19, Italy/United States)

Claire Bourg (26, United States)

Jane Cho (24, South Korea)

Elli Choi (19, United States)

Adam Koch Christensen (21, Denmark)

Javier Comensaña (22, Spain)

Daniel Dastoor (25, Canada)

Sara Domjanic (23, Liechtenstein)

Hawijch Elders (22, Netherlands)

Fanny Fheodoroff (24, Austria)

Irene Fiorito (21, Italy)

Yuki Hirano (17, Japan)

Maria Ioudenitch (25, United States)

Lorenz Karls (20, Sweden/Austria)

Alexander Won-Ho Kim (28, South Korea)

Namhyun Kim (26, South Korea)

Agnes Langer (28, Hungary)

Anna Lee (25, United States/South Korea)

Jaeook Lee (29, South Korea/United States)

Charlie Lovell-Jones (22, United Kingdom)

Charlotte Marckx (19, United States)

Mathilde Milwidsky (26, United Kingdom)

Elias David Moncado (20, Germany)

Seiji Okamoto (26, Japan)

Yukari Ohno (26, Japan)

Eva Rabchevska (24, Ukraine)

Enrique Rodrigues (19, Canada)

Chiara Sannicandro (23, Germany)

Dong Young Jake Shim (19, South Korea)

Dorothea Stepp (24, Germany)

Alexandra Tirsu (29, Moldova/Romania)

Julian Walder (20, Austria)

Alexandra Weissbecker (19, Germany/Russia)

Minami Yoshida (22, Japan)

Zhixin Zhang (20, China)
Founded in 1991 by the Stiftung Niedersachsen (Lower Saxony Foundation) and hosted every three years since then, the Joseph Joachim Competition announced in January 2019, the appointment of two new co-artistic directors, violinists Antje Weithaas and Oliver Wille.
"It is of great importance to Stiftung Niedersachsen to preserve the competition, develop it further, and take it into the future," the Lower Saxony State Cultural Foundation General Secretary Lavinia Francke said at the time.
Krzysztof Wegrzyn, the competition's founding artistic director from 1991 to 2019, will remain closely connected to the competition as its Honorary President.
"This year we are seeking inquisitive minds who demonstrate an impeccable command of their instrument while remaining humble servants of the great composers and their scores," new Co-Artistic Director Antje Weithaas said.
"Our jury want to discover young artists who bravely strive for individuality, who are making bold musical statements with their instruments and whose voices inspire deep emotions and show an exceptional degree of versatility," she said.
A number of new, unorthodox test elements have been added to this year's competition. The procedure of the preliminary round remains the same: preliminary round 1 for solo violin, preliminary round 2 for violin and piano, plus a two-part semi-final round where candidates are asked to play and conduct a Mozart concerto with the Camerata Bern and then serve as the ensemble's acting Concertmaster for the Bartok Divertimento.  There will also be a new requirement to play a 60-minute chamber music recital with members of the Kuss String Quartet — including the first violin part of a previously undisclosed Haydn String Quartet, with the sheet music provided to the candidate only 40 hours in advance of the performance.
This year's first prize winner will be awarded the €30,000 "Joseph Joachim" Award and the three-year use of a 1765 Giovanni Battista Guadagnini fine violin, on a generous loan from the Fritz Behrens Foundation.
In addition, each of the 2021 four finalists, including the first prize winner, will receive €10,000 and will have earned the right to bear the title "Laureate of the Joseph Joachim International Violin Competition Hannover."
The 2021 international jury will be made up of Carolin Widman (Chairwoman), Eleonore Büning, Ana Chumachenco, Suyoen Kim, Robert Levin, Andrew Manze, Christine Schäfer, Ulf Wallin, and Donald Weilerstein.
The chamber music prize is new, the audience prize and the prize for the best interpretation of the commissioned work already existed before (and these additional monetary prizes are not awarded by the competition jury). These will be for the best interpretation of a newly commissioned work, the best performance in this year's new chamber music round, and an audience-voted prize.
G. Henle Verlag will also award €2,000 worth of sheet music vouchers, to be divided amongst the finalists.
About 30 concert promoters will extend invitations to a candidate of their choosing from any of the ten semi-finalists, who will perform as part of their concert series, season, or festival — including engagements from the Beethovenfest Bonn, the Bozar Center for Fine Arts, Camerata Bern, Poznan Philharmonic, Cologne Philharmonic, Schleswig-Holstein Festival, the NDR Radiophilharmonie, and the Tonhalle-Orchester Zurich. 
For the first time in the competition's history, Warner Classics will select one candidate of their choosing to record a debut album, which they will release and market internationally under their label.
As the competition's official media and broadcast partner, all rounds will be streamed LIVE here on The Violin Channel and will be available for your playback.
Previous winners of the competition include soloist Nemanja Radulovic, New York Philharmonic Concertmaster Frank Huang, Chicago Symphony Concertmaster Robert Chen, current competition co-artistic director and teaching faculty member at the Hanns Eisler Conservatory and the Kronberg Academy Antje Weithaas — plus VC Artists Timothy Chooi and Alexandra Conunova.