Candidates Announced for London Symphony's Donatella Flick Emerging Conductors' Competition
The 20 candidates for the London Symphony Orchestra's 2018 Donatella Flick Conducting Competition have been announced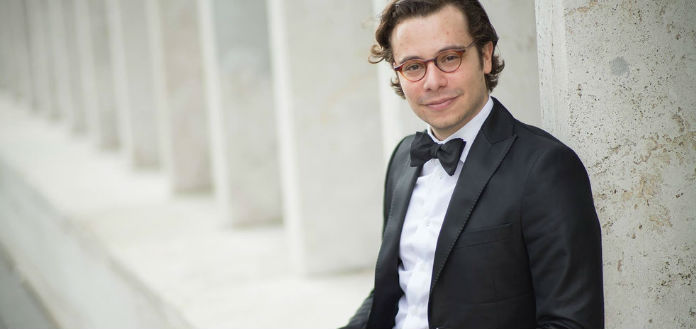 The 20 young conductors have this week been announced for the London Symphony Orchestra's 2018 Donatella Flick Conducting Competition - to be held in London from the 20th to 22nd of November.
The 2018 candidates are:
Maciej Kotarba (27, Poland)
Chloé van Soeterstède (29, France)
Jordan Gudefin (29, France)
Sándor Károlyi (28, Austria)
Pak Lok Alvin Ho (25, United Kingdom)
Anton Holmer (27, Sweden)
Felix Mildenberger (28, Germany)
Valentin Egel (23, Germany)
Hermes Helfricht (26, Germany)
Chloé Dufresne (26, France)
Thomas Goff (25, United Kingdom)
Jacob Joyce (25, Germany)
Johanna Malangré (28, Germany)
Katharina Wincor (23, Austria)
Teddy Poll (29, Germany)
Bertie Baigent (23, United Kingdom)
Alexander Colding Smith (29, Denmark)
Jack Sheen (25, United Kingdom)
William Le Sage (28, France)
Harry Ogg, (27, United Kingdom)
Open to European conductors aged 30 years and younger, the 1st prize winner will receive £15,000 - plus an invitation to served as the London Symphony's Assistant Conductor for up to one year.
This year's jury comprises: Lennox Mackenzie (Chairman), Sian Edwards, Tadaaki Otaka, Christine Pendrill, Vadim Repin and Yan Pascal.
Previous 1st prize winners include Aziz Shokhakimov, Lorenzo Viotti, Maxime Pascal, Ben Gernon, Mirga Gražinytė-Tyla, Ainārs Rubikis, David Afkham and Kerem Hasan.
PICTURED: 2018 DONATELLA FLICK CONDUCTING COMPETITION CANDIDATE, TEDDY POLL FROM GERMANY