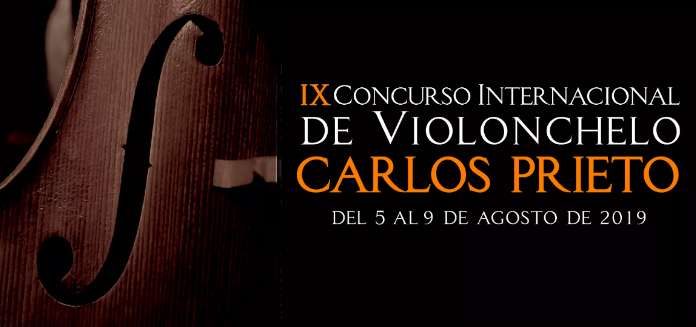 The 12 Semi-Finalists have today been announced at the 2019 Carlos Prieto International Cello Competition – in Morelia, Mexico.
The 2019 Semi-Finalists are:
Mansur Kadirov (Uzbekistan)
Mingyao Zhao (China)
Rachel Siu (Australia)
Lisi Ramishvili (Georgia)
Katherine Audas (United States)
John-Henry Crawford (United States)
Edward Luengo (United States)
Sai Sai Ding (China)
Jacob Shaw (Denmark)
Roni Gordillo Bolaños (México)
Ari Evan (United States)
Miguel Ángel Hernández (Venezuela)
Open to international cellists under the age of 34, the 1st prize winner will receive US $10,000, a CD recording – plus a number of performance opportunities.
The 2019 jury comprises: Jesús Castro-Balbi, Mario Lavista, William Molina, Philippe Muller, Namula, Asier Polo and Carlos Prieto.