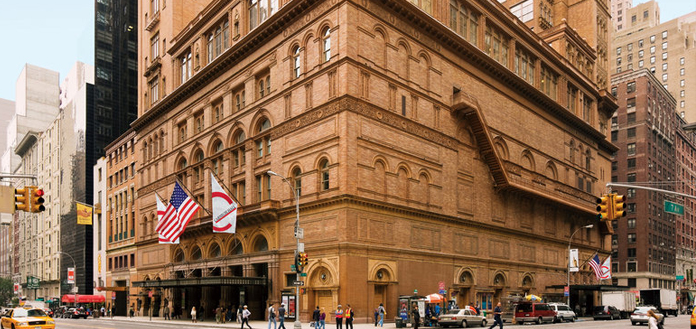 Beginning on June 12, the concert series continues Carnegie Hall's 45-year tradition of providing free concerts throughout New York City. The lineup includes over 20 performances in 11 partner venues showcasing local artists of several genres.
The performance series runs through July 21 and features venues such as Madison Square Park, Bryant Park, Historic Richmond Town, Queens Botanical Garden, Dumbo Archway, and the Denny Farrell Riverbank State Park.
The summertime concert series marks the first live performance since Carnegie Hall shut down in March 2020 due to COVID-19.
"While we continue to work toward Carnegie Hall's reopening this October, we're thrilled to be presenting extraordinary live music performances across all five boroughs of New York City this summer," stated Executive and Artistic Director Clive Gillinson.
"As part of our ongoing commitment to our great city, we feel it's incredibly important to do all we can to bring live music back and we are enormously appreciative of our outstanding community partners for collaborating with us to make that possible."