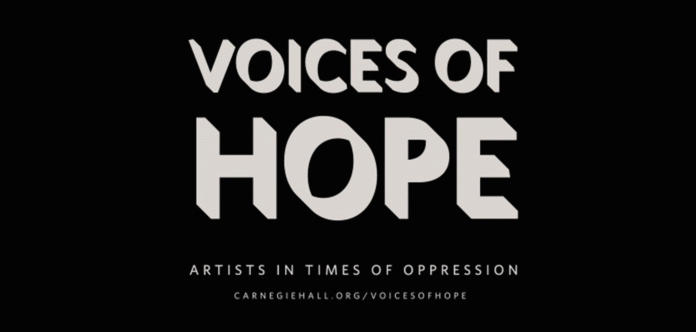 For two weeks, and for the first time ever, Carnegie hall and over 40 leading cultural and academic institutions are hosting over 100 digital events.
This festival will explore the works of the artists who were compelled to create during the hardship of the past year.
The festival will include performances by Rhiannon Giddens and Francesco Turrisi, Brooklyn Rider, the Jerusalem Quartet, Jordi Savall, Third Coast Percussion / Movement Art Is, the Boston Symphony Orchestra, and much more.
The music that will be performed has been curated to create themes of inspiration and change. The line-up will also explore issues of social justice, the impact of COVID-19, systemic racism, police brutality, and more.
The festival will also include over 60 other events ranging from art exhibitions, to dance and theater performances, to film screenings, and many other mediums to inspire and encourage the audiences.
"With our 'Voices of Hope' festival, we have set out to create a special journey, inviting audiences to explore the inspiring role that artists have played in some of the darkest chapters of our shared history — capturing stories or a moment in time and expressing hope, courage, and resistance," said Clive Gillinson, Carnegie Hall's Executive and Artistic Director.
Patrons will be able to stream this on-demand, via Carnegie Hall's Facebook or YouTube, or using this link: https://bit.ly/3duum9F