Cassatt String Quartet Announces New Members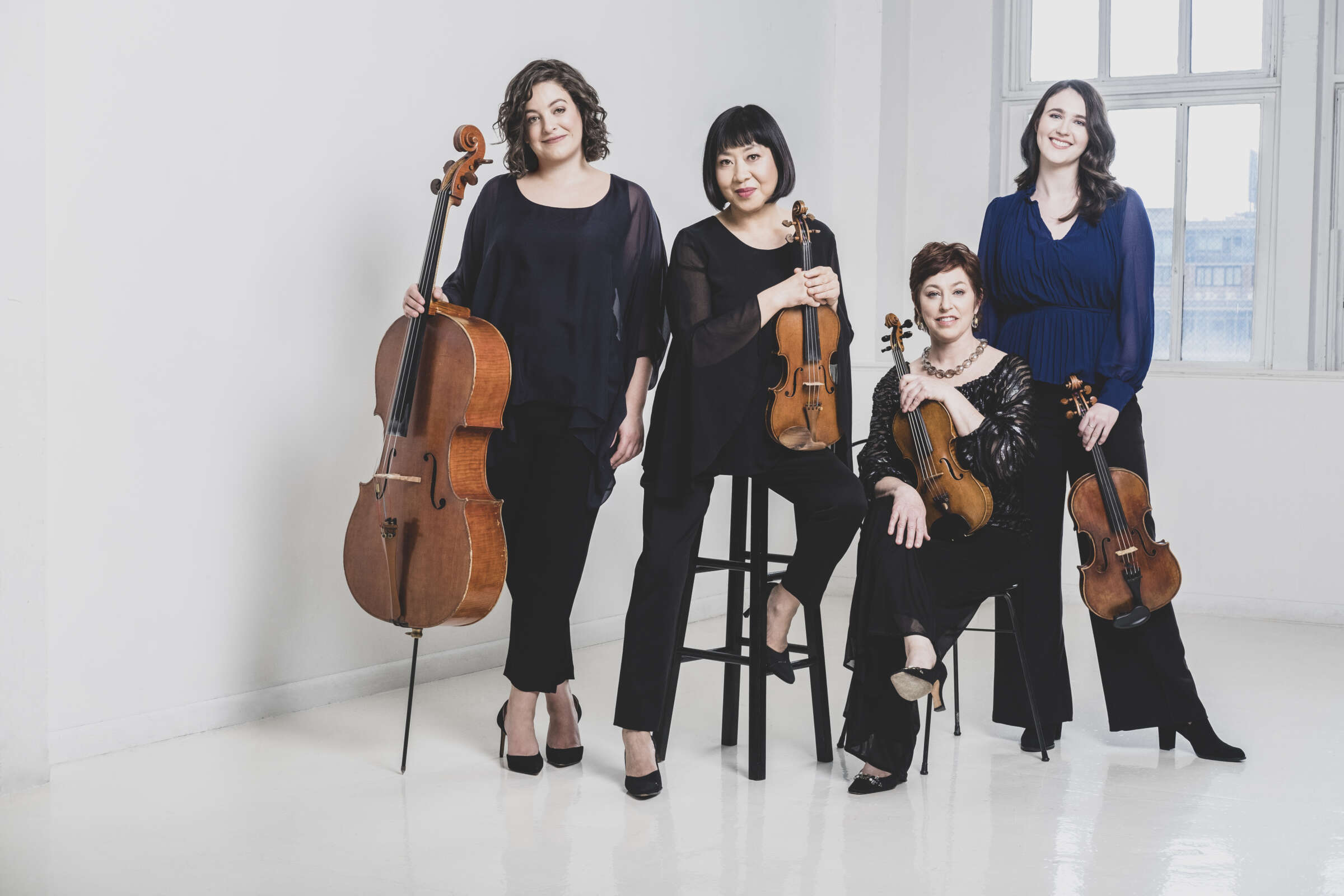 (Photo credit: Dario Acosta)
Founded in 1985, the ensemble also includes first violinist Muneko Otani, who joined in 1986, and Jennifer Leshnower who has served as second violinist since 1994.
With the new members, the quartet will be performing a piano quintet with pianist Ursula Oppens that was written for them by Tania León. The concert is on April 15 as part of the León symposium at City University of New York's (CUNY) Elebash Hall.
The Cassatt String Quartet has performed throughout the world, with appearances at Carnegie Hall, Tanglewood Music Center, the Kennedy Center, the Library of Congress, and Théâtre des Champs-Élysées, among others.
Committed to playing new music, the group's discography of over forty recordings includes new quartets by Steven Stucky, Daniel S. Godfrey, Sebastian Currier, and Samuel Adler. Since 1995, the ensemble has been on the performing artist roster for the New York State Council on the Arts.
The Cassatt String Quartet was the inaugural participant in Juilliard's Graduate String Quartet Residency. Their numerous awards include a Tanglewood Chamber Music Fellowship, the Wardwell Chamber Music Fellowship at Yale, First Prizes at the Fischoff and Coleman Chamber Music Competitions, two top prizes at the Banff International String Quartet Competition, and commissioning grants from Meet the Composer and the National Endowment for the Arts. In 2004, they were selected for the centennial celebration of the Coleman Chamber Music Association in Pasadena, California.
Since 1995, the CSQ has been in residence at the Seal Bay Festival of Contemporary American Chamber Music in Maine; and, since 2005, at Cassatt in the Basin!, an annual educational residency in Odessa, Texas.
Cellist Gwen Krosnick, a recitalist, chamber musician, and pedagogue was the founding cellist of Trio Cleonice, with whom she performed from 2008 to 2016 internationally. She has premiered pieces by composers including, but not limited to, Lei Liang, Richard Wernick, Elliott Carter, Charles Wuorinen, Roger Sessions, Donald Martino, Dorothy Rudd Moore, and Sofia Gubaidulina.
Violist Rosemary Nelis also serves as a soloist, chamber musician, and pedagogue. On the faculty of Kinhaven Music School, she is also a baroque violist, having appeared with The Sebastians, Baroquelyn, and Juilliard415. She has worked with composers such as Missy Mazzoli, David Lang, Christine Southworth, Marcelo Zarvos, Jefferson Friedman, Dan Visconti, and Joan Tower.