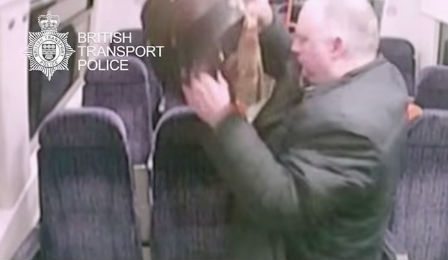 CCTV footage has today been released, by the British Transport Police, of convicted thief Stephen Tillyer stealing a £300,000 (US $470,000) viola – mistakenly left on a train by London Symphony Orchestra violist Edward Vanderpar, in January of 2014.
Tillyer, 49 was last month convicted of the theft and was handed a six-month suspended jail sentence.
"This is a mistake. I haven't stolen anything. I picked something up on the train," he allegedly told arresting officers at the time.
[video_lightbox_youtube video_id="tPDX4cpT8U0" width="590" height="385" auto_thumb="1"]
BRITISH TRANSPORT POLICE | STEPHEN TILLYER | CAUGHT STEALING £300,000 VIOLA
The jury heard a statement, from the London Symphony violist that he was napping on the commute from London to Dover Priory - then accidentally left the carriage without the 16th Century instrument.
Yesterday security CCTV footage was also released of a woman stealing a violin from a Canadian music store.