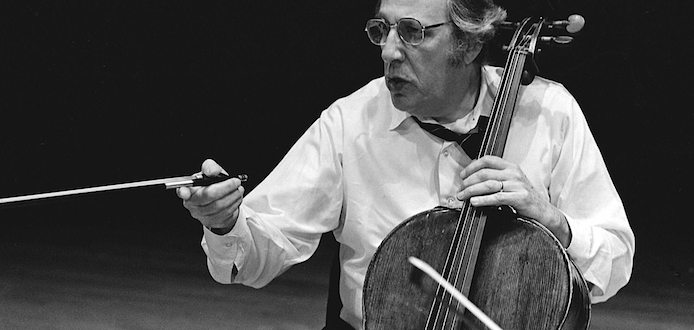 American cellist David Soyer died on this day in 2010 - aged 87.
A student of Emanuel Feuermann and Pablo Casals, Mr Soyer was a founding member of the Guarneri String Quartet - playing with the ensemble for 37 years, until his retirement in 2002.
He served long term teaching positions on faculty at the Curtis Institute of Music, Manhattan School of Music and The Juilliard School.
JOHN DALLEY, MICHAEL TREE, DAVID SOYER & MIKHAIL RUDY | BRAHMS | PIANO QUARTET IN G MINOR NO. 1 OP. 25