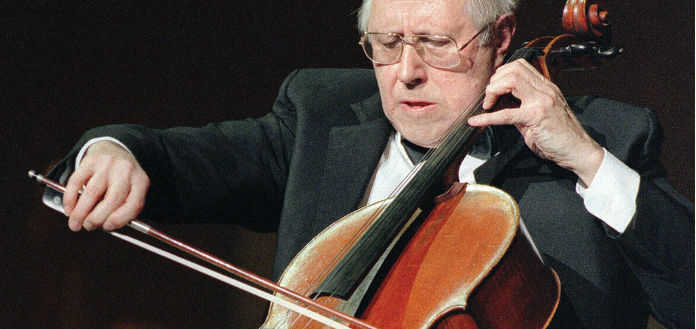 Legendary Russian cello virtuoso Mstislav Rostropovich died on this day in 2007 - aged 80.
A strong advocate of new music, he premiered over 100 new works – including now cornerstone repertoire by Shostakovich, Prokofiev, Lutoslawski, Schnittke, Britten, Khachaturian and Piazzolla.
Rostropovich was internationally recognized as a staunch advocate of human rights, and was awarded the 1974 Award of the International League of Human Rights.
MSTISLAV ROSTROPOVICH & ELENA ROSTROPOVICH | POPPER | DANCE OF THE ELVES