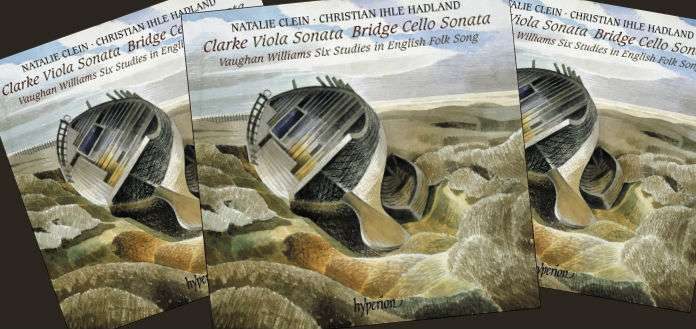 Hyperion Records has announced the release of leading British cellist Natalie Clein's new album: Clarke Viola Sonata & Bridge Cello Sonata.
Recorded with pianist Christian Ihle Hadland, the disc features a new cello transcription of Rebecca Clarke's Viola Sonata - with Frank Bridge's Cello Sonata and Vaughan Williams' Six Studies in English Folk Song.
"When programming this disc I was drawn to the evocative and longing nostalgia of these three works ... cellists always like a bit of nostalgia ..." Natalie has told The Violin Channel.
"I hope with this disc is that listeners will be fascinated to hear the Clarke Sonata ... either for the first time or at least for the first time on the cello ... and that they will be moved by the richness of all of these incredible pieces - in the context of the time they were written," she has said.