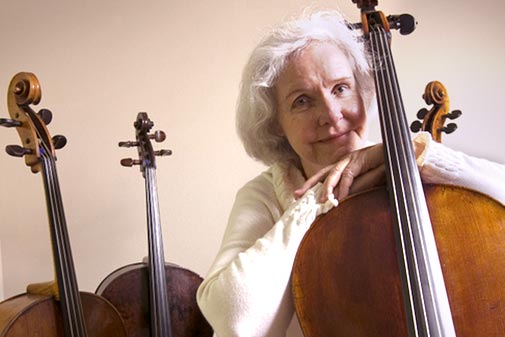 Born in 1933, Pyron attended the Eastman School of Music where she studied with Gabor Rejto. She was also a graduate of Munich's Staatliche Hochschule für Musik and the University of Southern California, completing a master's and doctorate degree in cello performance. 
In 1966, she was one of eight cellists selected nationally to play for Pablo Casals in his masterclass in Berkeley, and a year later, she received the Danforth Foundation grant to complete her doctorate.
She later served on the music faculty at Oregon's Willamette University while also playing with the Portland Symphony Orchestra.
As a researcher, she was responsible for uncovering thousands of unknown works from the Baroque and Classical eras. Founder of the publishing house Grancino Editions, Pyron published many of these uncovered works including those by Cervetto, Cirri, Caporale, Lanzetti, Triklr, Somis, and countless others. 
Pyron premiered many of the works, in venues including London's Purcell Room and Wigmore Hall. 
Pyron's most influential teacher was British cellist William Pleeth, continuing many of his pedagogical ideas in her own teaching. She served as Pleeth's editor for his Menuhin Series book "Cello," in addition to writing its section on the history of the cello.
Our condolences to Ms. Pyron's family, friends, students, and colleagues.