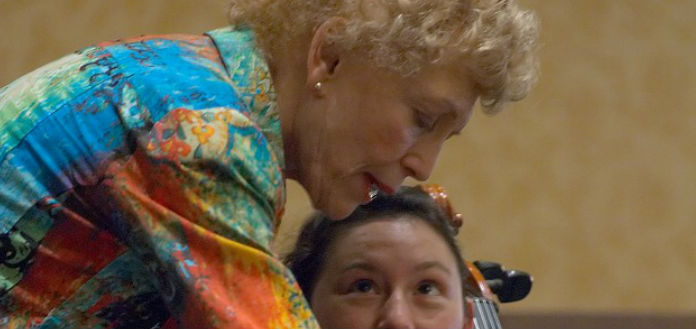 American cellist Phyllis Young has passed away - aged 92.
A graduate of the University of Texas Butler School of Music, Paris Conservatory and the Chigiano Academy, Mrs Young served a long term teaching professorship on faculty at the Butler School of Music - from 1953 until her retirement in 2007.
Her former students hold positions in major universities, schools and orchestras internationally - including the New York Philharmonic.
Mrs Young was also the author of the acclaimed string pedagogy books 'Playing the String Game: Strategies for Teaching Cello and Strings' and 'The String Play: The Drama of Playing and Teaching Strings'.
Our condolences are with her family, friends, colleagues and students.