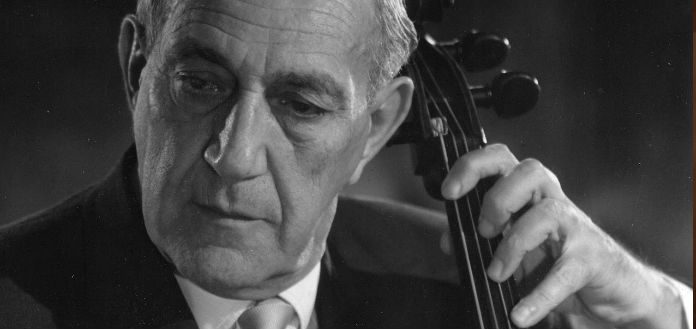 Russian-born American cello virtuoso Gregor Piatigorsky was born on this day in 1903 – 115 years ago.
Maestro Piatigorsky served as principal cellist of the Berlin Philharmonic – and held distinguished teaching positions at the Curtis Institute of Music and the University of South Carolina.
He premiered a number of cornerstone works, including the Prokofiev, Hindemith and Walton Cello Concertos – and was once described by legendary pedagogue Ivan Galamian as 'the greatest string player of all time'.
GREGOR PIATIGORSKY | FAURE | ELEGIE 
Comments
comments