Cellist Sheku Kanneh-Mason Presented With Member of British Empire Award
British cellist Sheku Kanneh-Mason has been awarded a Member of the British Empire award - in recognition of his services to music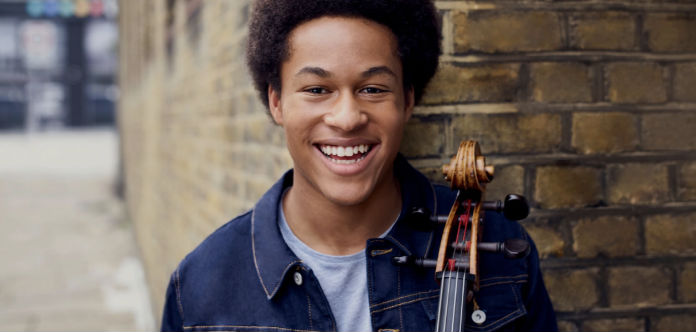 It has been announced this week that 20-year-old British cellist Sheku Kanneh-Mason has been awarded a Member of the British Empire award (MBE) - in recognition of his services to music.
A student at London's Royal Academy of Music, Sheku was awarded the 2016 'BBC Young Musician of the Year' accolade - and in 2018 was invited to perform at the Royal Wedding ceremony of Prince Harry and Megahn Markle, to an audience of over 2 billion people.
Sheku also currently serves as a Junior Ambassador to the London Music Masters - a music education charity that supports young musicians in classical music.
"To be awarded the MBE for services to music is amazing ... I was so lucky to have the dedicated support of my parents in giving me the opportunity to have specialist music lessons from a young child ..." Sheku has this week told Britain's Classic FM.
"I also had incredible support from the state schools I attended in Nottingham where music was promoted for its value in developing listening skills, teamwork, self-expression and hard work ... the love and enjoyment for this great art is something that should be available to everyone, regardless of background," he has said.
Other recipients of this year's New Year's honors list include film director Sam Mendes, legendary broadcaster Humphrey Burton and Sir Elton John.