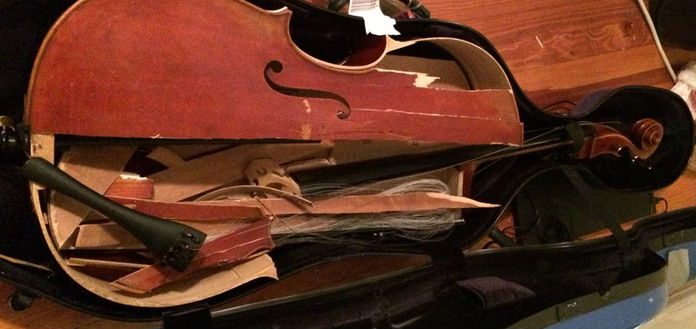 A Florida State University music student has this week set up a Go Fund Me page in an effort to replace her cello - which was destroyed into pieces on a January 9th United Airlines commute from Sacramento to Tallahassee, in the United States.
Carrie Miller is seeking US $10,000 to replace the wrecked instrument.
"United Airlines did not allow me to gate check my cello … there were no extra seats on the plane so I could not buy a seat for my cello ... I couldn't cancel my flight and was forced to check it through normal baggage procedures  …" the instrumentalist has said.
"When I got back to Tallahassee, my instrument was completely broken ... not just parts of it ... the whole instrument was in pieces as well as the case … this incident has been incredibly traumatic ... " she has said.
Carrie's carbon fibre cello bow was also destroyed.
United Airlines have indicated to the devastated cellist that they have no liability for the damages as her travels did not conclude with the carrier.
Carrie has told The Violin Channel she did not use a flight case as she 'simply could not afford one.'
Carrie has raised $7820 of her $10000 goal to date.
If you can assist, please visit: www.gofundme.com/carrie-millers-cello