New York Philharmonic's CEO and President, Deborah Borda, Steps Down
Borda will step down at the end of the 2022-23 season and will be succeeded by Gary Ginstling, executive director of Washington's National Symphony Orchestra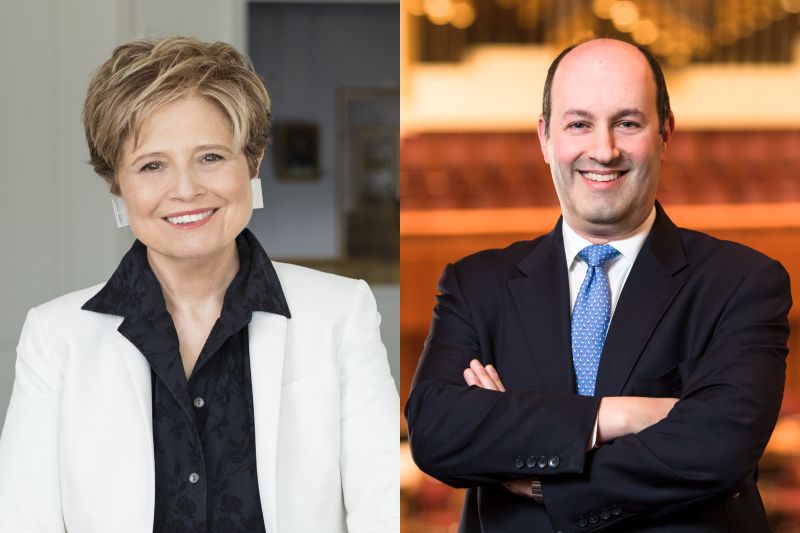 Gary Ginstling will serve as New York Philharmonic's Executive Director from November 1, 2022, through June 30, 2023, before succeeding Deborah Borda as the Philharmonic's President and CEO.
Deborah Borda, on the other hand, has agreed to become Executive Advisor to the President and Board of Directors, starting July 1, 2023.
A graduate of Yale, Juilliard, and the Anderson School of Management at the University of California, Los Angeles, Ginstling serves as the Executive Director at the National Symphony Orchestra and has formerly served as the Chief Executive Officer at Indianapolis Symphony Orchestra.
Borda became the Linda and Mitch Hart President and CEO of the New York Philharmonic in 2017, having also served in that role in the 1990s. As one of the first women in recent history to manage a major American symphony orchestra, she has held top posts at the Los Angeles Philharmonic, The Saint Paul Chamber Orchestra, and the Detroit Symphony Orchestra.
New York's change in leadership also comes before Lincoln Center's David Geffen Hall reopens in the fall — after a $550 million renovation.
"The mark of a strong institution is its ability to plan for the future," said Borda. "The creation of a thoughtful succession plan and an executive team to ensure its success is a 'must' as we move our beloved institution into a new era. The challenging cultural ecosystem of our times requires vision, knowledge, and courage. Gary embodies all three. His training as a musician, experience as CEO of important US orchestras, and background in communications and technology is a perfect fit for the NY Phil. He is a trusted colleague whose track record speaks for itself."
"It is the honor of a lifetime to be joining the New York Philharmonic as part of this innovative leadership succession plan," Ginstling said. "The NY Phil was my 'hometown' orchestra growing up and played a huge role in instilling in me a love of this art form. It is a tremendous privilege to be joining under Deborah Borda's visionary leadership, and to transition into the President and CEO role next summer. The Philharmonic's future has never looked brighter with the reopening of David Geffen Hall, and I cannot wait to be a part of it.