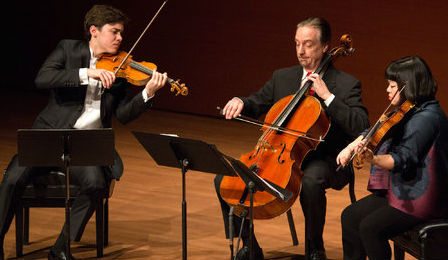 The Chamber Music Society of Lincoln Center has today announced the receipt of a $4 Million bequest - the largest unrestricted gift in its history.
The bequest was made by Ms Jane Kitselman, a long-time patron - who died on March 18th this year, aged 87.
In recognition of Ms Kitselman's generosity, the Society will dedicate their upcoming Beethoven String Quartet performances to her - and dedicate a concert each season to her lasting memory.
"Because of Ms Kitselman's tremendous generosity, our already rich programming can immediately climb to an even higher level of excellence," The Society's Executive Director, Suzanne Davidson has said.