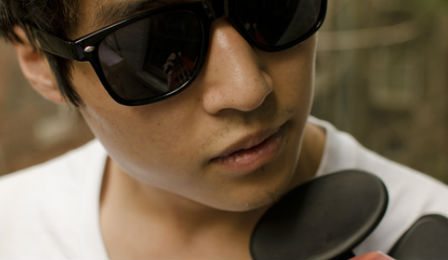 24 year old VC 'Young Artist', violinist Charles Yang has today walked away unhurt from a shocking motor vehicle accident – after a rental car he was driving on a Californian highway collided, at full force with a truck.
"I am so so so thankful to be alive at the moment. My rental car was hit by a truck today while I was on my way from LA to San Francisco," the recent Juilliard School graduate has shared on his facebook fanpage.
[video_lightbox_youtube video_id="tHCZRLZ2DmU" width="590" height="385" auto_thumb="1"]
CHARLES YANG | GARNLS BARKLEY | CRAZY (ARR. VIOLIN & VOCALS)
A student of Paul Kantor, Brian Lewis and Glenn Dicterow, the American Youtube phenomenon has in recent years built an impressive online cult-following for his self-produced, guerrilla-style violin/vocal pop covers.
"About to be discharged with no broken bones ... Thank you to whoever or whatever is keeping me alive and of course to you all, my family. I won't letcha down," a lamentful Charles Yang has updated.
We are extremely thankful to hear Charles is ok - and wish him a speedy, full recovery.