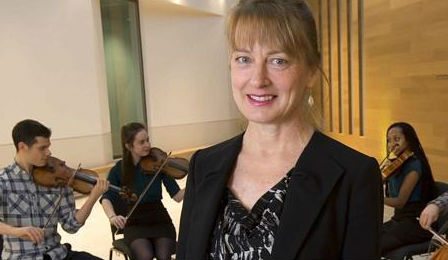 It has been announced today that Chetham's School of Music headteacher, Claire Moreland has announced her resignation after 16 years - just months before the court trials of two former teachers accused of sexual assaulting former pupils.
The elite British music school was thrust into the international spotlight in 2013, following the conviction and sentencing of former Director of Music, Michael Brewer - for the indecent sexual assault of a 14 year old female student in 1979 and 1980.
Former Chetham's violin teacher, Malcolm Layfield will stand trial in June, this year accused of sexually assulting a student in 1982.
Former violin teacher, Chinese-born Wen Zhou Li will also stand trial in June accused of one count of rape and two counts of indecent assault of a teenage pupil - between March 1996 and May 1997.
"I am writing to let you know that I will be retiring from Chetham's School of Music on 31st August 2016 after 17 years as Head," Moreland, 56 has said in an email today to staff and student, " ... I am sharing my decision with 18 months' notice in order to liaise with the School Governors as they appoint my successor, and then to work with the new Head to lay the foundations for the next exciting phase for Chetham's."
A spokesperson for the school has told The Independent there is "no connection" between Mrs Moreland's "planned retirement" and the upcoming trials.
Presumption of innocence applies.