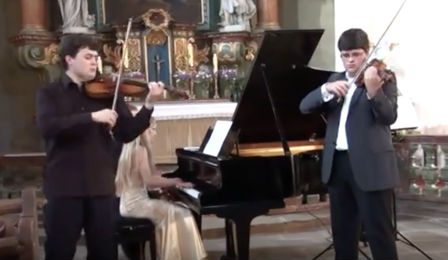 The Chicago Symphony Orchestra has today announced the appointment of Czech-born brothers Matous and Simon Michal as the two newest members of the 2nd violin section.
Both brothers are graduates of the Prague Conservatory, Juilliard School and the Manhattan School of Music - and are both top prize winners at the Kocian and 'Concerto Praga' International Music Competitions.
Simon, 22 currently serves as a member of the New York Philharmonic Global Academy.