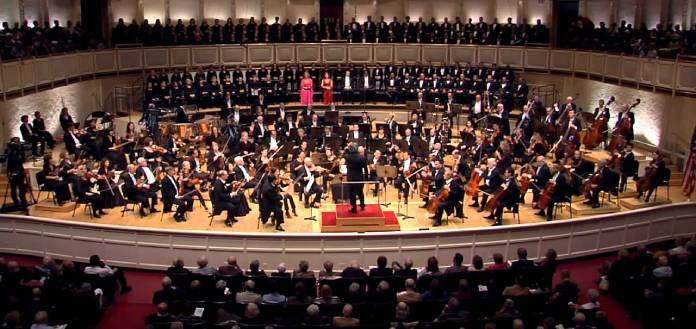 Due to the Coronavirus pandemic, concert programs originally scheduled to take place from January 7 through March 30, 2021, have been canceled.
The Chicago Symphony Orchestra Association is looking into rescheduling the programs and presenting smaller, live performances with reduced audiences.
Their online streaming portal, CSOtv, will continue to release episodes of the CSO Sessions series, which launched earlier this month.
"During this extraordinary time, the CSOA remains committed to connecting audiences to the transformative power of music," said CSOA President Jeff Alexander. "While it requires more creativity and flexibility, we have already developed exceptional online programs featuring new performances by CSO musicians and with artistic guidance from Maestro Muti."
"We are grateful for the dedication of our music director, Board of Trustees, musicians, administrative staff and generous patrons and donors, whose support of the life-enriching programs and activities of the CSOA is essential, and allows us to continue to share music with audiences in our community and around the world."