Chicago Symphony Musicians Announce Strike Over Unreached Labor Conditions
The musicians of the Chicago Symphony have walked out of negotiations - indicating they will not return to work until a new contract agreement has been successfully reached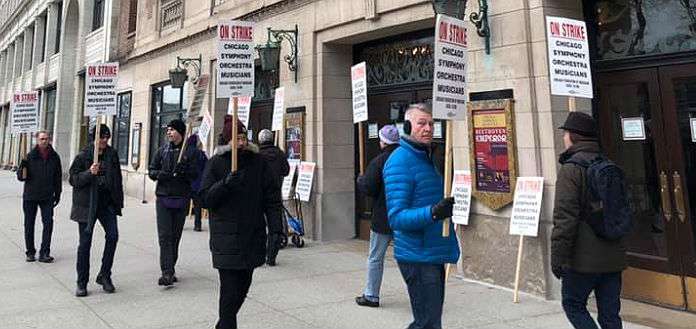 It has been announced this week that the musicians of the Chicago Symphony Orchestra have walked out of negotiations with the ensemble's Board of Trustees - indicating they will not return to work until a new contract agreement has been successfully reached.
The strike follows almost 11 months of negotiations in search of a new workplace labor agreement.
"This is a decision that was not taken lightly ..." Stephen Lester, Chair of the musicians' negotiating committee has said.
"The orchestra had a long and thorough meeting and the musicians felt overwhelmingly that this was a necessary action," he has said.
It is understood the issues of disagreement between the musicians and Chicago Symphony Orchestra Association board include pension contributions, health care packaging and salary increases.
"In spite of the fact that the Chicago Symphony Orchestra Association has been experiencing annual operating deficits for several years, the Association has already offered an improvement in wages and working conditions ... and will continue to offer a generous retirement package in our discussions," a statement issued by the orchestra's board has today said.
"I am with the musicians ... I understand their needs and how they should be treated - and the fact that they are among the best musicians in the world," Music Director Ricardo Muti has today said.