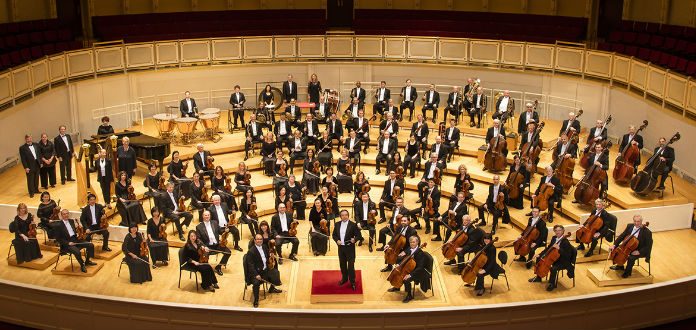 Programmed by Music Director Riccardo Muti, the concerts will take place from May 27-June 13 — featuring music for brass, percussion, string ensembles, and orchestra.
Events will occur over three consecutive weekends, on Thursday at 7:30 pm, Friday at 1:30 pm, Saturday at 7:30 pm, and Sunday at 3:00 pm.
Performances will still adhere to the state and city's COVID-19 protocols. Musicians will perform six feet apart following social distancing guidelines. Tickets will go on sale on May 11, online or by phone.
"We are truly delighted to welcome audiences back to Symphony Center for live concerts this spring," said Jeff Alexander, President of the Chicago Symphony Orchestra Association. "Consistent collaboration across the organization, the artistic guidance from Zell Music Director Riccardo Muti, and our consultation with city and public health officials have made it possible to begin safely sharing the joy of live music with the community again."
"The return of Chicago Symphony Orchestra concerts at Symphony Center will put our city that much closer to fully reopening and recovering from the COVID-19 pandemic," Chicago Mayor Lori E. Lightfoot said in a press release. "Having a successful, thriving arts scene is essential to ensuring our city's post-pandemic prosperity—making programs like these vitally important as we continue our work to revitalize this critical sector."