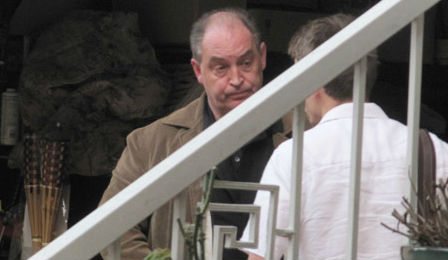 Chris Ling, a former Chetham's School of Music violin teacher, who was facing extradition from United States to Britain to face 72 allegations of sexual abuse of students, has been found dead in his home in Los Angeles.
It has been reported that United States marshals, there to execute the arrest, found Mr Ling in a deceased state - from what appeared to be self-inflicted gun-shot wounds.
"We attempted to serve an arrest warrant on Christopher Ling and, in the course of that process, he shot himself," a spokesperson from the US Mashall service has said.
Ling, 57 was due to face 72 charges of sex offences against former pupils at the Chetham School of Music, in Manchester, United Kingdom – where he taught violin in the 1980s.
Manchester Police had previously indicated that 11 victims had provided witness statements and were ready to testify in court.
Evidence to have been presented would allege Ling had instructed several of his female students, as young as 13 to strip naked during school violin lessons.
After moving to California in 1991, Ling set up the talent agency, CHL Artists Inc - which served a roster of conductors, soloists, actors and casting directors.
He was married to British concert violinist Pip Clarke - a former Chetham's School of Music student.