Cincinnati Symphony Orchestra Announces Two New Concertmasters
The Cincinnati Symphony has announced the appointments of its new Associate and First Assistant Concertmasters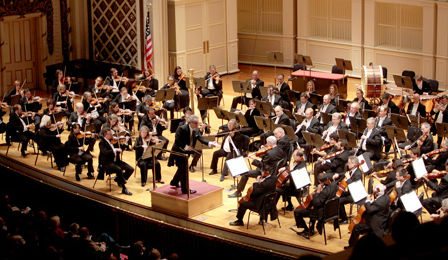 The Cincinnati Symphony Orchestra has this week announced the appointment of its new Associate Concertmaster, Stefani Collins Matsuo - and new First Assistant Concertmaster, Philip Marten.
A graduate of Cleveland Institute of Music and The Juilliard School, Stefani previously served three seasons as a member of the ensemble's 2nd violin section.
A graduate of Rice University's Shepherd School of Music and the University of Southern California, Philip previous served as a member of the 1st violin section of the Kansas City Symphony.
In addition, violists Caterina Longhi and Christopher Fischer have been invited to join the ensemble's viola section.