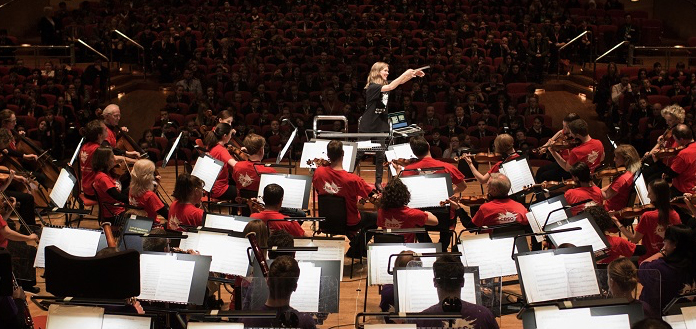 The concerts will take place each Wednesday from May 19 to July 7.
Each program will be performed twice in one day, to maximize the number of people who can join in person within the restricted seating capacity.
The new acoustic screen at the rear of the stage ensures that a greater number of musicians can play together while maintaining social distancing.
"We are so thrilled to be able to welcome audiences back to our home at Symphony Hall and to be able to share the joy of live orchestral music with them once more," said Stephen Maddock, Chief Executive of the Orchestra. "Today we're announcing our programme for eight weekly pairs of concerts from May onwards and we feel sure that the people of Birmingham and the Midlands will want to rush back to enjoy the glorious sound of full-scale orchestral music after more than a year in which we have all been denied this opportunity."