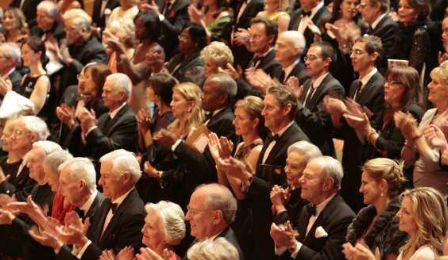 A new scientific study, conducted by the Royal College of Music's Centre for Performance Science has made preliminary scientific findings, for the first time, that regularly attending classical music concerts physically reduces stress and anxiety.
The research, compiled from saliva samples, ECG monitoring and questionnaires, gathered from 49 audience members at a vocal recital in London in March, showed a significant reduction in the stress hormones cortisol and cortisone following the performance.
'This preliminary study provides several new avenues of further investigation of how making and experiencing music can impact on health and wellbeing,' lead researcher Aaron Williamson has said.
The study also showed attending the concert led to a decrease in confusion and sadness.
Predictably the performers on stage showed a similar reduction in stress hormone levels during the rehearsal period but increased readings during and following the performance.
The study is set to be replicated in July.