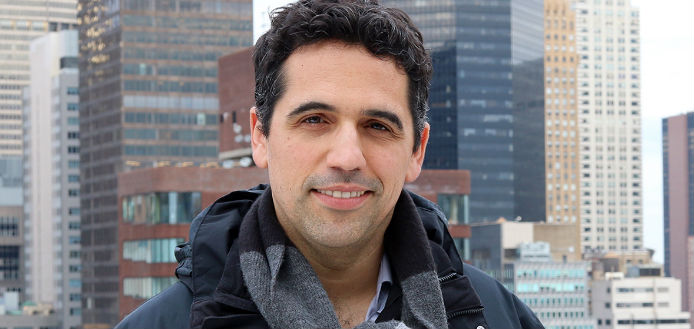 Violinist Pinchas Zukerman and cellist Amanda Forsyth rehearsing prior to the world premiere performance of Israeli composer Avner Dorman's Double Concerto for Violin, Cello and Orchestra.
Recorded live at the Adelaide Town Hall with conductor Benjamin Northey & The Adelaide Symphony Orchestra, in Adelaide, Australia - on the 27th of June, 2019.
"To me the idea of a double concerto is very interesting because unlike a regular concerto there isn't one main protagonist - or perhaps more accurately, the protagonist is the relationship between the two soloists ..." Avner has told The Violin Channel.
"This opportunity came from Pinchas and Amanda's management ... they said a group of orchestras wanted to co-commission a new concerto in celebration of Pinchas' 70th birthday - and that the soloists had asked that I write the concerto ... of course I was thrilled for this opportunity!!!" he has said.
"As I worked on the piece two main musical modes emerged ... the first is introverted, perhaps nostalgic, and definitely very expressive ... the other mode is exuberant, rhythmic, and also more conflictual ..."
"I hope listeners can find meaning in hearing this piece ... to me, this piece is very personal and emotional, sometimes sad, and then sometimes quite light and playful - and I would hope these emotions relate and connect to the listener."
PINCHAS ZUKERMAN AND AMANDA FORSYTH | AVNER DORMAN | DOUBLE CONCERTO | BENJAMIN NORTHEY & THE ADELAIDE SYMPHONY ORCHESTRA | 2019