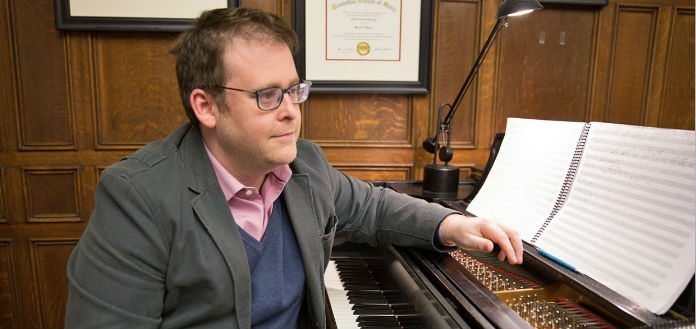 World premiere performance of acclaimed American composer David Ludwig's 'Pangaea' for Piano and Strings.
Commissioned by the Bravo! Vail Festival, the 18 minute tone poem describes the prehistorical time, over two hundred million years ago, when the Earth was a single huge continent surrounded by one vast ocean - eons before dinosaurs, and much less humans.
"When I think about Pangaea — that another earth existed an inconceivable amount of time ago — I am both overwhelmed and comforted," David has told The Violin Channel.
" ... that we are so small only reinforces how precious our lives are and how fragile this world is … and I am left with renewed appreciation that we have music to inspire us to thought and action," the Curtis Institute of Music faculty member has said.
Recorded live on August 3rd, 2017, the premiere performance features the members of the Aeolus, Calder and Lyris String Quartet, pianist Anne-Marie McDermott and bassist Rachel Calin.
DAVID LUDWIG | 'PANGAEA' FOR PIANO AND STRINGS | WORLD PREMIERE PERFORMANCE | 2017 BRAVO! VAIL FESTIVAL