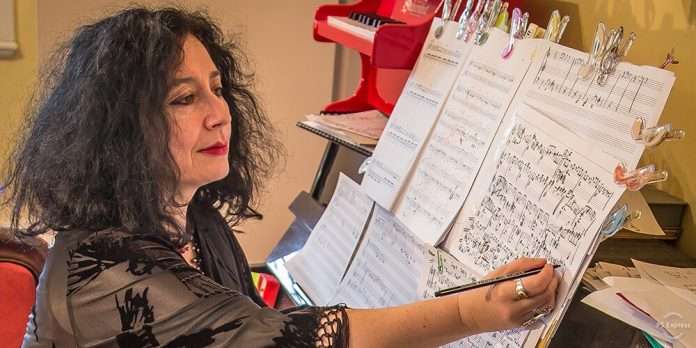 It has been announced this week that Uzbekistani-born Australian pianist and composer Elena Kats-Chernin has been awarded an Order of Australia honour - in recognition of her distinguished services to the performing arts.
Established in 1975 by Queen Elisabeth II, the Order of Australia is an order of chivalry presented in recognition of Australian citizens who have made meritorious achievement or service.
FLINGERS QUARTET & BENJAMIN MARTIN | ELENA KATS-CHERNIN | PIANO QUINTET NO. 1 'THE OFFERING' | 2016
A graduate of the Gnessin State Musical College and the New South Wales Conservatorium of Music, Elena has previously serves as Composer-In-Residence with the Queensland and Melbourne Symphony Orchestras - and is a previous recipient of the 'Sydney Theatre Award' and the 'Sydney Meyer Performing Arts Prize'.
Her works include six operas, two piano concertos, three film scores - and a large body of chamber ensemble, symphonic and choral works.