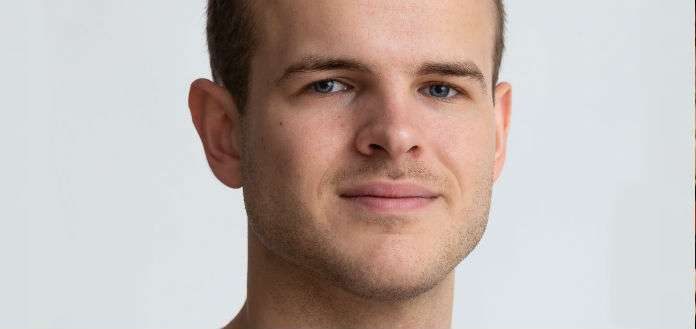 Violinist VC Young Artist Kevin Zhu, cellist Phillip Sheegog and pianist Tengku Irfan performing the world premiere recording of Australian-American composer Jack Frerer's Stutter Step for Piano Trio.
"A lot of my music operates by presenting simple, memorable musical ideas and then messing with them … I like pieces that aren't necessarily about musical material itself, but rather the manner in which material is manipulated …" Jack has told The Violin Channel.
"Juilliard holds an annual chamber music competition for its composition students, and I was lucky enough to win last year – which meant having the opportunity to write this piece and premiering it in Alice Tully Hall …" the 24-year-old New York-based composer has said.
"Writing this piece was difficult as much of it involved taking really pleasant, delicate music and finding ways to let it decompose …. I had to trust myself that I would be able to reconstruct it later on."
VC YOUNG ARTIST KEVIN ZHU, PHILLIP SHEEGOG & TENGKU IRFAN | JACK FRERER| 'STUTTER STEP' FOR PIANO TRIO | 2019