Composer John Williams to Step Away From Film Scoring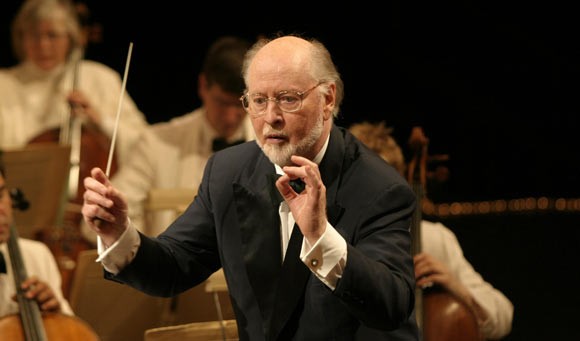 As reported by the New York Times, when film production and recording studios were forced to close due to the onset of COVID-19, John Williams was left with no movies to work on — a first for the composer in his almost 70-year career. 
However, as the months passed, Williams began working on other projects, including his second violin concerto, which was dedicated to and inspired by violinist Anne-Sophie Mutter, a longtime collaborator of his. 
"I welcomed it," Williams told the NY Times about the sudden hiatus from film scoring due to the pandemic and the lockdowns. Though it was initially disorienting, it became an "escape" for him.  
In addition to writing new concert works, he had the time to deeply study the scores by Mozart, Beethoven, and Brahms, as well as go for long walks on a golf course near his residence in Los Angeles.
Turning 90 earlier this month, the American composer shows no intention of slowing his compositional output. He will, however, step away from the constraints of film which involved deadlines and having to compete with loud sound effects — a process that would take six months at a time. 
"I don't particularly want to do films anymore. Six months of life at my age is a long time," he told NY Times. "I'm much happier, as I have been during this Covid time, working with an artist and making the music the best you can possibly make it in your hands," he said.
Continuing his concert writing, he is working on music for another longtime collaborator of his, cellist Yo-Yo Ma, in addition to devising his first proper piano concerto. "I always say that music, for musicians at least, is our oxygen and we need that to keep functioning," Williams told Classical Music. 
The film industry will certainly miss him. "He knew how to write a tune, and he knew how to support that tune with compelling and complex arrangements," film director Steven Spielberg said. "I hadn't heard anything of the likes since the old greats."
To this day, violinist Itzhak Perlman recalls that the theme from Spielberg's Schindler's List remains the only piece that concertgoers specifically ask to hear at his concerts. "His music has a fingerprint," Perlman said. "When you hear it, you know it's John."
This year, Williams will score what he expects to be his final two films: The Fabelmans, which is loosely based on Spielberg's childhood, and the fifth installment in the Indiana Jones series. For Williams, it was hard to say no to Spielberg, whom he considers a brother. 
A five-time Academy Award winner and recipient of 25 GRAMMY Awards, Williams is a 2004 Kennedy Center Honoree and his 90th Birthday Celebration will be held in June 2022 at Washington, D.C's Kennedy Center.