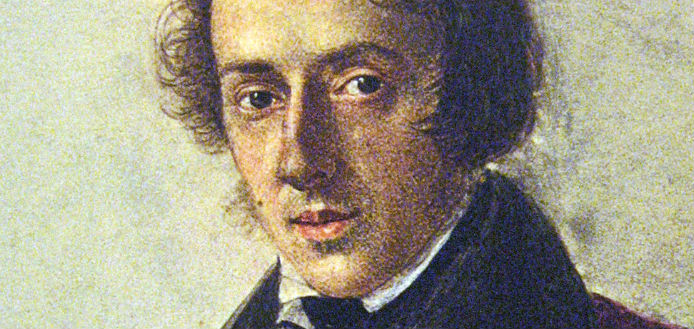 Polish composer and virtuoso pianist Frédéric Chopin died on this day in 1849.
Dying at only age 39, Chopin is remembered as one of the great masters of Romantic music.
He is credited with inventing the instrumental ballade and made major innovations to the piano sonata, mazurka, waltz, nocturne, polonaise, etude, impromptu, scherzo and prelude.
ARTHUR RUBINSTEIN | CHOPIN | PIANO CONCERTO NO. 2 | 2ND MVT | ANDRE PREVIN & LONDON SYMPHONY ORCHESTRA