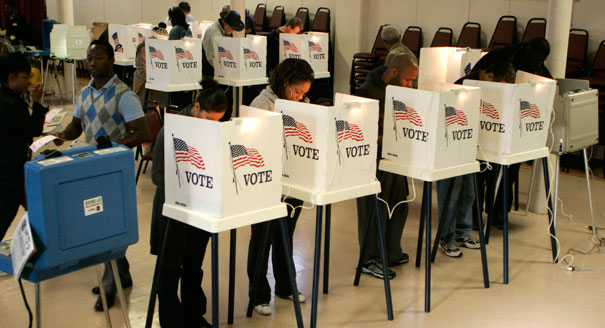 American conductor Joshua Weilerstein has this week announced the launch of Opus 2020, an upcoming online benefit livestream concert event - to raise funds for the non-partisan organization 'Spread the Vote', which actively helps Americans get ID's so they can vote in the upcoming Presidential election in November.
The concert, to be held online on the 26th of July, will feature performances by cellists Yo-Yo Ma and Alisa Weilerstein, violinist VC Artist Noah Bendix-Balgley, pianists Emanuel Ax and Jonathan Biss and clarinetist Anthony McGill.
"We work every day to ensure that people have what they need to vote ... 77% of the people we work with have never voted before and 100% of our clients cannot vote without us," a spokesperson for 'Spread The Vote' has this week said.
"We're so happy and grateful that all of these artists have donated their time and their playing for these exclusive performances ... probably the most important contribution any American can make to our Democracy is to exercise our right to vote ..."  Joshua Weilerstein has this week told The Violin Channel.
"Spread the Vote works tirelessly to make sure that no one is excluded from that all important right - and we are honored to support them in this effort,"  he has said.
"This is a wonderful event, with performances by fantastic artists to support an important cause ... in these challenging times, it is so important that everyone's voice is heard in the upcoming election ..." Berlin Philharmonic 1st Concertmaster, VC Artist Noah Bendix-Balgley has this week told The Violin Channel.
"Spread The Vote works to get IDs for eligible voters who live in Voter ID states ... without these IDs these people would not be able to vote ... many of them vote for the first time as a result," he has said.
You can purchase tickets now to the concert at: https://bit.ly/3eRNs8b