Conductor Christian Reif Signs with New York Management Agency Primo Artists
29-year-old German conductor Christian Reif has signed with classical music management agency Primo Artists - for worldwide general management representation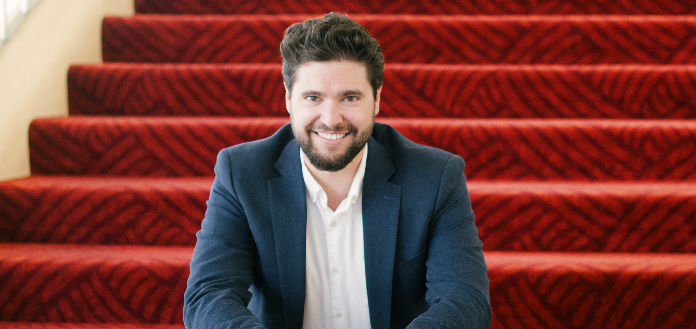 It has been announced today that 29-year-old German conductor Christian Reif has signed with New York-based classical music management agency Primo Artists - for worldwide general management representation.
Primo Artists President & Founder Charlotte Lee will handle Christian's international general management - in partnership with Bridget Canniere from IMG London who will manage the European and Australasian markets.
A graduate of The Juilliard School, where he studied with Alan Gilbert, and former Conducting Fellow at the Tanglewood Music Center, Christian currently serves as Resident Conductor of the San Francisco Symphony - and has recently appeared on stage with the Orchestre National de Lyon, Deutsche Staatsphilharmonie Rheinland-Pfalz, Brucknerorchester Linz and the Berkeley Symphony.
"I'm thrilled to join the rosters of Primo Artists and IMG London ... I felt an immediate connection with Charlotte Lee and Bridget Canniere ... their exceptional commitment to their artists speaks for itself and I look forward to working with them," Christian has said.
"I am delighted to welcome Christian Reif to the Primo Artists roster ... Christian brings clarity and expressiveness together with a magical mixture of elegance, vitality and drama ... " Charlotte Lee has told The Violin Channel.
"I eagerly look forward to working with him and partnering with my longtime colleague Bridget Canniere to introduce the world to this truly significant conducting talent," she has said.
Primo Artists' distinguished client list includes: violinists Itzhak Perlman, Joshua Bell and Nicola Benedetti, pianists Beatrice Rana and Seong-Jin Cho and conductor Cristian Măcelaru.