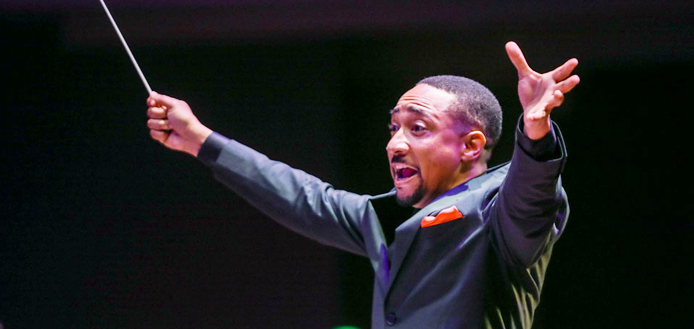 The Cincinnati Pops Orchestra in Cincinnati, Ohio has this week announced the appointment of American actor and conductor Damon Gupton as its new Principal Guest Conductor – effective from the commencement of the 2019-2020 season.
A music and acting graduate of the University of Michigan and The Juilliard School, Damon previously served as a Conducting Fellow with the Houston Symphony and as Assistant Conductor of the Kansas City Symphony – and has recently lead performances with the San Diego, Atlanta, Baltimore, Detroit and San Francisco Symphonies.
"Damon has a dynamic presence on the conducting podium and a consummate artist … our past experiences with him have been nothing short of extraordinary – and we look forward to working with him in this expanded capacity," Cincinnati Symphony President Jonathan Martin has this week said.
"It's always a treat to spend time with the Cincinnati Pops and it's an honor to be named Principal Guest Conductor …" the 46-year-old conductor and tv series regular on Deadline, Prime Suspect, The Divide, The Player and Criminal Minds has said.
"The Orchestra's musicians are so versatile and the programming and artistic collaborations are exceptional … I'm grateful to the Pops and John Morris Russell for this wonderful opportunity and look forward to getting to know the great city of Cincinnati even better through this exciting new role," he has said.
Comments
comments