Music Director David Robertson to Step Down from St. Louis Symphony
It has been announced today that St. Louis Symphony Orchestra Music Director David Robertson is set to stand down from the role at the conclusion of the 2018-19 season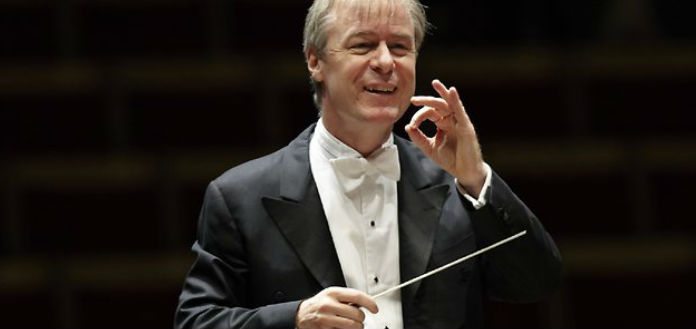 It has been announced today that St. Louis Symphony Orchestra Music Director David Robertson is set to stand down from the role at the conclusion of the 2018-19 season.
"I want to express my profound gratitude and deep affection to the musicians of the St. Louis Symphony …" the 58 year old, who has served the Music Directorship since 2005, has said.
"I feel blessed for every note we have shared in our many years together and will share over the coming years … our collaboration is a continual joy for me…" he has said.
"I think my sell-by date has come … and I think it's important not to overstay one's welcome ..." Robertson has told local media.
"We share tremendous respect and admiration for David Robertson … he has had an impressive run as Music Director with the SLSO for now 12 seasons …and will be concluding 14 seasons by the end of the 2018-2019 season," Symphony President and CEO Marie-Helene Bernard has said.
Maestro Robertson also currently serves as Music Director of the Sydney Symphony Orchestra, in Australia and works widely as a Guest Conductor.
The orchestra has indicated that a search committee will be put in place shortly to find a suitable replacement.