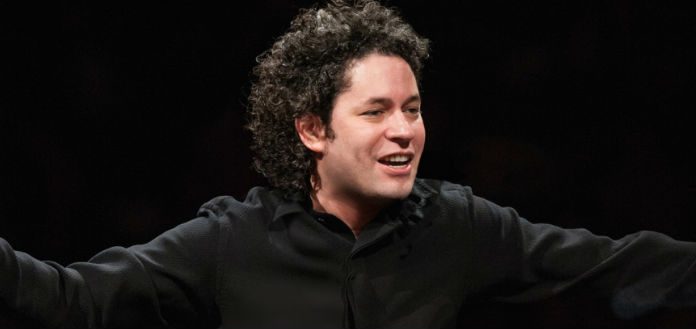 The Boston Symphony Orchestra has today announced superstar conductor Gustavo Dudamel has withdrawn from a number of upcoming performances with the ensemble, on advice from his doctor - due to complications from a hand and arm injury.
"It is with deep regret that I have to withdraw from the remainder of my appearances with the Boston Symphony Orchestra this week - due to an aggravation of an injury from last December …" the 38-year-old Venezuelan conductor has said.
"I have thoroughly enjoyed the rehearsal process and performances with the incredible BSO this past week - and was so looking forward to this coming week's performances …" he has said.
"I look forward to returning to Symphony Hall in future seasons to continue our fantastic music-making for all those devoted to this remarkable orchestra," he has said.
Boston Symphony Associate Conductor Ken-David Masur will conduct the remaining performances of the scheduled two-week program on April 9th, 11th and 13th.
The announcement comes the same day the New York Philharmonic announced conductor Jaap van weden has also withdrawn from a number of upcoming performances - due to a shoulder injury.