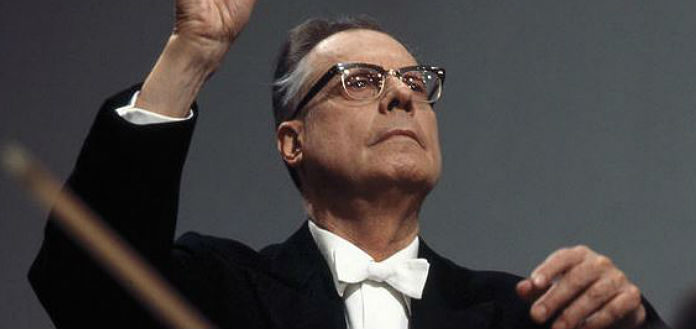 Austrian conductor Karl Böhm was born on this day in 1894.
Dying in 1981, Maestro Bohm is remembered as one of the greatest symphonic and operatic conductors of all time.
He served principal positions with the Bayerische Staatsoper, Semperoper Dresden, Vienna State Opera, The Metropolitan Opera, London Symphony Orchestra and the Royal Opera House.
Three facts you might not know about Karl Böhm include:
He had a doctorate in law
After World War II, Böhm was forbidden to perform until he underwent "de-Nazification," an investigation for complicity in Nazi crimes, which he was cleared of suspicion
He recorded the complete Wagner Ring Cycle
BEETHOVEN | SYMPHONY NO. 5 | 4TH MVT | KARL BÖHM & VIENNA PHILHARMONIC | 1977