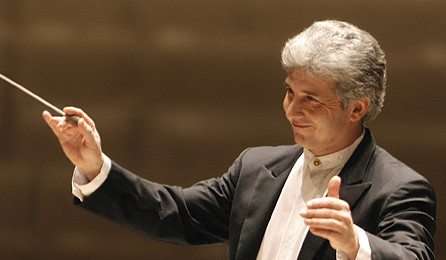 The Colorado Music Festival, in Boulder, Colorado, has this week announced the appointment of Canadian conductor and violinist Peter Oundjian as its new Music Director.
The 63 year old former 1st violinist with the Tokyo String Quartet, currently serves as Music Director of the Toronto Symphony Orchestra and the Yale School of Music Philharmonia.
He previously served as Music Director of the Royal Scottish National Orchestra - and as Principal Guest Conductor with the Detroit Symphony.
"After such a fulfilling experience in Boulder last summer, I am thrilled and honored to now join the Colorado Music Festival as Music Director ..." Maestro Oundjian has said.
"There is a magical, frontier atmosphere to the festival that I find incredibly refreshing and invigorating ... after leading a number of orchestras year-round as Music Director, this is an exciting change of pace," he has said.
"Working with Peter is not only a great honor given his tremendous musical accomplishments, but also a great joy due to his lively and energetic spirit ... we are very pleased to officially welcome him as Music Director and to usher in a new era of artistic excellence," Festival's Executive Director Elizabeth McGuire has said.