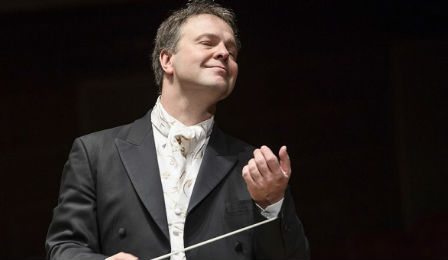 The BBC Symphony Orchestra has today announced the contract extension of Finnish Chief Conductor, Sakari Oramo – through until the conclusion of the 2019/2020 season.
'The partnership between the BBCSO and Sakari Oramo has proved to be an extraordinary, vibrant and thrilling one and the music we make together has caught the attention of the music world," Orchestra General Manager, Paul Hughes has said.
"It is every orchestra's dream to enjoy such a relationship and it gives me enormous personal and professional pleasure to continue to work with Sakari through to 2020, and beyond," he has added.
"I feel a strong and positive response from the orchestra and chorus to all my musical ideas and sometimes most exacting demands. I am delighted to be extending my contract," Maestro Oramo, 49, who has lead the orchestra since 2013, has said.