Conductor Seiji Ozawa Hospitalized with Heart Complaint
It has been announced that Japanese conductor Seiji Ozawa has been hospitalized in Tokyo - due to an ongoing heart valve issue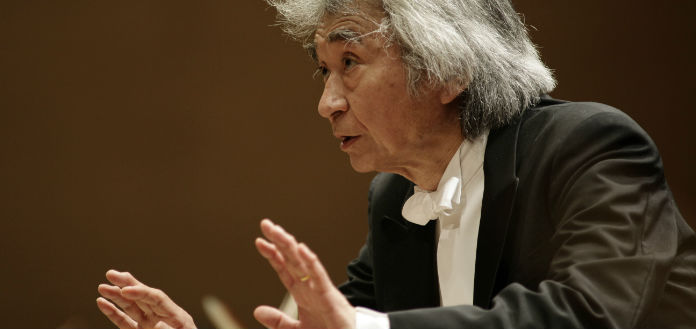 It has been announced today that Japanese conductor Seiji Ozawa has been hospitalized in Tokyo - due to an ongoing heart valve issue.
It is understood the 82 year old has been unwell for several weeks - having previously been diagnosed with a heart aortic valve stenosis.
"I am truly full of regret that I have become unable to conduct L'enfant et les sortileges … I deeply apologize to everyone who was looking forward to this," Maestro Ozawa has said in a statement.
He is expected to remain in hospital for treatment for several weeks, his management has indicated.
Conductor Derrick Inoue will replace his upcoming performances of the one-act Ravel opera in Tokyo, Kyoto and Aichi.
Maestro Ozawa served as Musical Director of the Boston Symphony Orchestra for 29 seasons – and as Principal Conductor of the Vienna State Opera from 2002 until 2010.
He was diagnosed with esophageal cancer in January 2010, before undergoing lower back surgery – leaving him sidelined for several seasons.
We wish Maestro Ozawa a speedy recovery.
IMAGE CREDIT: COLUMBIA-ARTISTS.COM