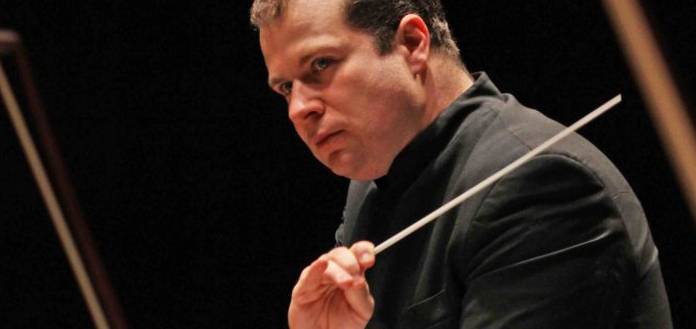 It has been announced this week that Swedish conductor Stefan Solyom will step down from his role as Chief Conductor with the Helsingborg Symphony Orchestra, in Sweden – effective from the 21st of May this year.
The 41-year-old has served the role since 2016.
"In private, there are many things that have come together to form the basis for my decision to leave the ensemble ..." Stefan has this week told local media.
"I do not have a fixed position to which I am moving to - and at this stage my schedule is nothing more than a number of guest assignments in Stockholm," he has said.
The orchestra has not at this stage named a replacement.
Founded in 1912, the Helsingborg Symphony is recognized as one of Sweden's oldest orchestra - its Principal Conductors have included Sten Frykberg, John Frandsen, Okko Kamu and Andrew Manze.