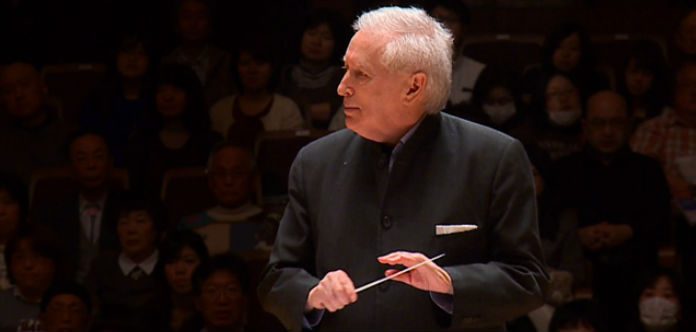 Novosibirsk Philharmonic Orchestra, in Siberia, has today announced the appointment of German conductor Thomas Sanderling as their new Chief Conductor and Music Director - effective from August 2017.
The son of legendary conductor Kurt Sanderling and former assistant to Herbert von Karajan and Leonard Bernstein, Maestro Sanderling, 75, has served Principal Conducting Positions with the Deutsche Staatsoper Berlin, National Philharmonic Orchestra of Russia and the Osaka Symphony Orchestra.
"We have enjoyed a fruitful relationship with Maestro Thomas Sanderling for the past fifteen years and are thrilled with his appointment ..." Orchestra Director Nikolai Sizikov has said.
"We are confident that his creativity, experience and vision will steer the orchestra in exciting new directions." 
"The Novosibirsk Philharmonic Orchestra is internationally recognised as one of the best Russian orchestras and is internationally acclaimed for its high standard of performance …" Maestro Sanderling has said.
"I very much look forward to this new collaboration and the challenges and responsibilities that it brings ... and for our relationship to flourish in an atmosphere of mutual respect, trust and integrity."