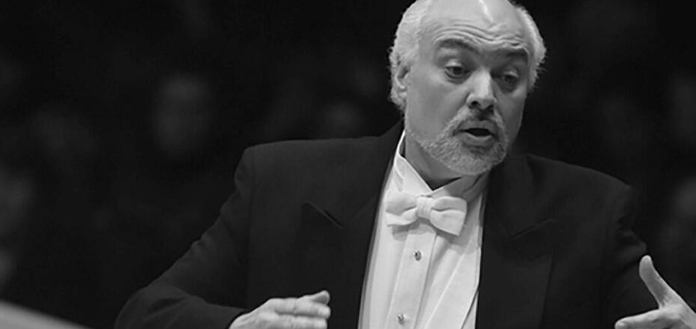 Born in San Francisco to Russian and Armenian parents, Orbelian served as Music Director of the Moscow Chamber Orchestra. He was the first-ever American to hold a Music Director position in Russia.
He has appeared frequently as guest conductor with other illustrious Russian orchestras, and since 2016, has been the Artistic Director of the State Academic Opera and Ballet Theater in Yerevan, Armenia.
Orbelian's first performance with the New York City Opera (NYCO) will be a production of Verdi's Rigoletto on August 29, at the Phoenicia International Festival of the Voice in Kingston, New York. This performance will be reprised at "Pride in the Park," as part of the Bryant Park Picnic Performance series.
"We are indeed very fortunate to welcome the world-renowned maestro, Constantine Orbelian, to the New York City Opera family," said Michael Carpasso, NYCO's General Director.
"Maestro Orbelian brings decades of international experience conducting opera's greatest stars both in performance and on award-winning recordings and will offer the company and its audiences many world-class performances in the future. I have no doubt his skill and experience will be central to restoring City Opera to its place in the American and international opera scenes."
"I am thrilled to accept the position of Music Director and Principal Conductor of the venerable New York City Opera," said Orbelian. "It is a great opportunity to help bring this historic, culturally significant musical institution back to life after a challenging time of Covid closure."